Ok, ok. We kicked up a lot of dust over the course of our New Year's celebrations but it's all finally settled and we're ripe and ready for 2019 with positive vibes on top of mind. Hotbox Sauna are still posted up in the back yard, we've got more cushions and heaters in the yurt, we've made some updates to our lighting rig indoors that'll make things extra dazzling and we've enlisted some sureshot selectors to keep the dance floor nice and steamy for January.
First up, Planetarium. We've got Four Tet playing alongside Stud1nt at our first session of the year, and a standout crew of co-pilots — Justin Carter, Relaxer, Ezra Feinberg, DJ Sanna, Bryan Kasenic, Løt.te, Aurora Halal, 51717 and DJ Healthy — helping our residents explore the sonic cosmos throughout the rest of the month.
Next, our Friday night party series kicks off with an all nighter from Chicago hero Traxx. Nowadays residents Working Women are also flying solo this month, Justin Carter is joining forces with disco don Rahaan and Anthony Naples and Huerco S. are laying down another all-night, all-over-the-musical-map banger.
On Saturdays we go all the way in, and this month is no different. We've got Ben UFO and Aurora Halal stretching out with solo all-night sets, Umfang teaming up with the seriously funny and seriously skilled Bus Replacement Service and Akua serving slamming techno joints alongside the Seltzer duo (aka Bearcat and Precolumbian).
Our Sunday resident shindigs — Adventures in Flight, Mister Sunday and Soul Summit — are back in full effect, and this month's wild card slot goes to Carter Van Pelt and his Coney Island Reggae jam. He's stopping by with a big crew of selectors on the 13th to give us a much-needed dose of summer vibes.
That's the rundown on our dance floor revelry, but if chill-yet-mentally-stimulating entertainment is what you're after, Classic Album Sundays is coming back on the 20th to dive into two famed discs: Aretha Franklin's Lady Soul and I Never Loved A Man The Way I Love You.
Last, but absolutely not least, this month marks one year since we opened our indoors, and we want to send a big THANK YOU out to everyone who has come through and supported us over the past twelve months. We've hosted dances, lectures, ethically sourced dinners, listening sessions, comedy nights, a midterm election results viewing, yoga workshops and a record fair within our walls, and we've had so much fun (and learned a whole lot) doing it. So, thank you. It's been an incredible year, and we can't wait to do build on all of that in 2019.
We'll see ya out here.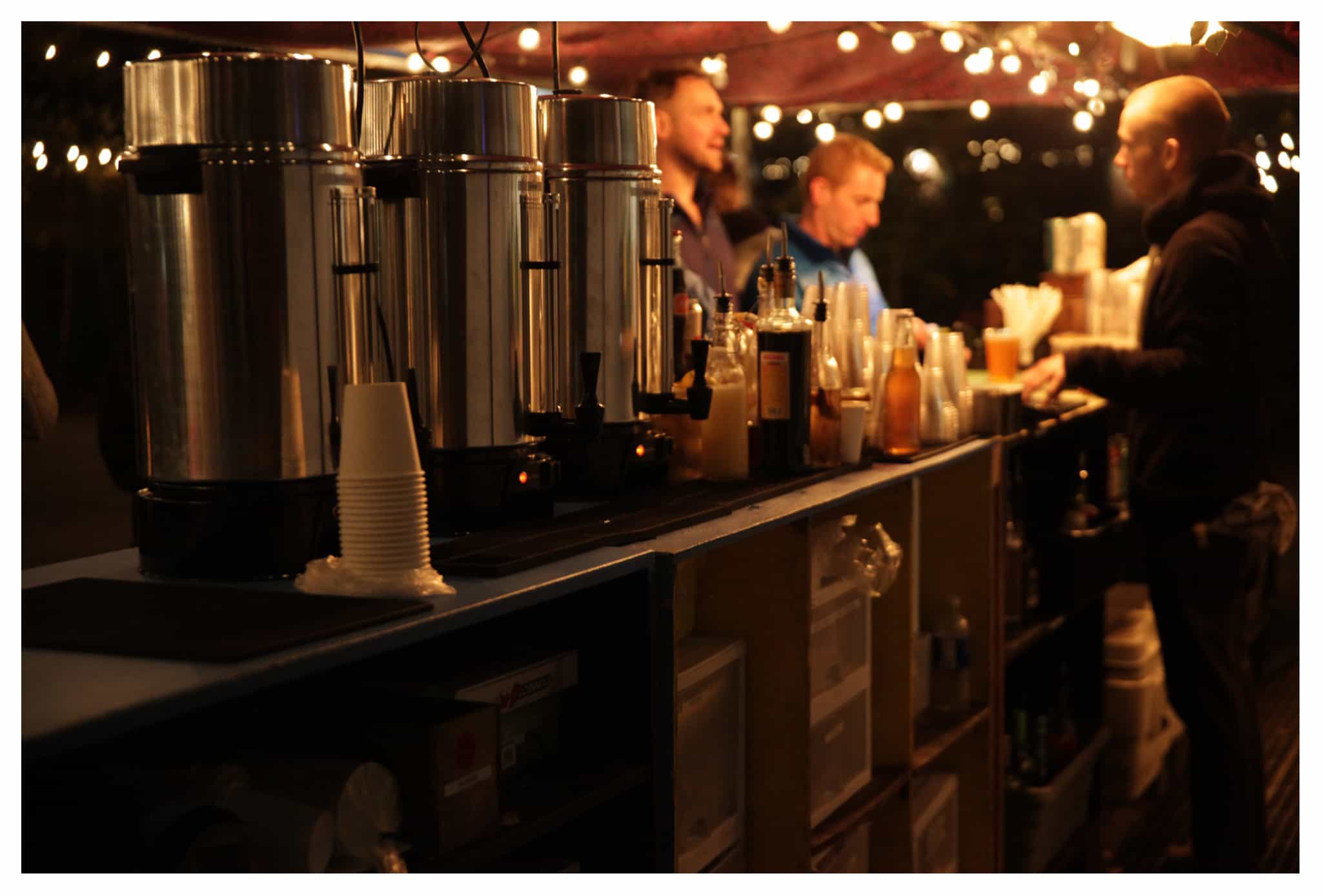 ---

Tasty drinks, good food, great tunes and classic board games starting at 5pm Thursday and Friday, and 2pm on Saturdays. On Friday and Saturday evenings, we invite guest selectors to set the vibe indoors, and if you feel like heading outdoors, we've got fire pits, a heated yurt, and the one and only Hotbox Mobile Sauna out back.

Every Thursday from 7pm to midnight, we clear the floor between our speakers and host a hi-fi listening session. Selectors play everything from blissed-out ambient to pre-war blues, often with live performances by special guests woven throughout. Feel free to bring pillows, blankets, sleeping bags — whatever you need to get yourself comfortable and your mind lost in music.
Jan 03 – Stud1nt and Four Tet
Jan 10 – Josh Dunn, Justin Carter and Relaxer (live)
Jan 17 – Duane Harriott, Ezra Feinberg and DJ Sanna
Jan 24 – Hypnotic Spa, Bryan Kasenic and Løt.te (live)
Jan 31 – Aurora Halal, 51717 and DJ Healthy

It's party people in the house each and every Friday night down here. Strictly the cutest club vibes, top, top DJs and that real chugging, jacking, slamming body music coming out the speakers from 10pm until the dance is done.
Jan 04 – Traxx All Night
Jan 11 – Working Women All Night
Jan 18 – Justin Carter and Rahaan
Jan 25 – Anthony Naples and Huerco S.

Every Saturday night we spark up the strobes, unleash the fog machines and go in 'til morning. Techno, electro, EBM, psycho — whatever. If you like it hard, you'll probably love it here.
Jan 05 – Ben UFO All Night
Jan 12 – Aurora Halal All Night
Jan 19 – Umfang and DJ Bus Replacement Service
Jan 26 – Seltzer and Akua

We love a Sunday dance, so every week we invite one of our favorite parties to light it up from 3pm 'til 9pm. We've got seasonal drinks at the bar, our full menu available from the kitchen, fire pits blazing out back and selectors rocking on the indoor hi-fi all day long.
Jan 06 – Adventures in Flight with Douglas Sherman
Jan 13 – Coney Island Reggae Winter Ball
Jan 20 – Mister Sunday
Jan 27 – Soul Summit

Jan 20 – Classic Album Sundays: Aretha Franklin Double Header
Barbie Bertisch and Paul Raffaele return to host another communal listening session at our house. This time they're digging into not one, but two amazing platters. They'll give us the full tour of Aretha Franklin's Lady Soul and I Never Loved A Man The Way I Love You. Come kick back with a beverage and a fried chicken sandwich and spend some quality time with the Queen of Soul. Jan 20th from noon – 3pm / $10 advance tickets, $12 at the door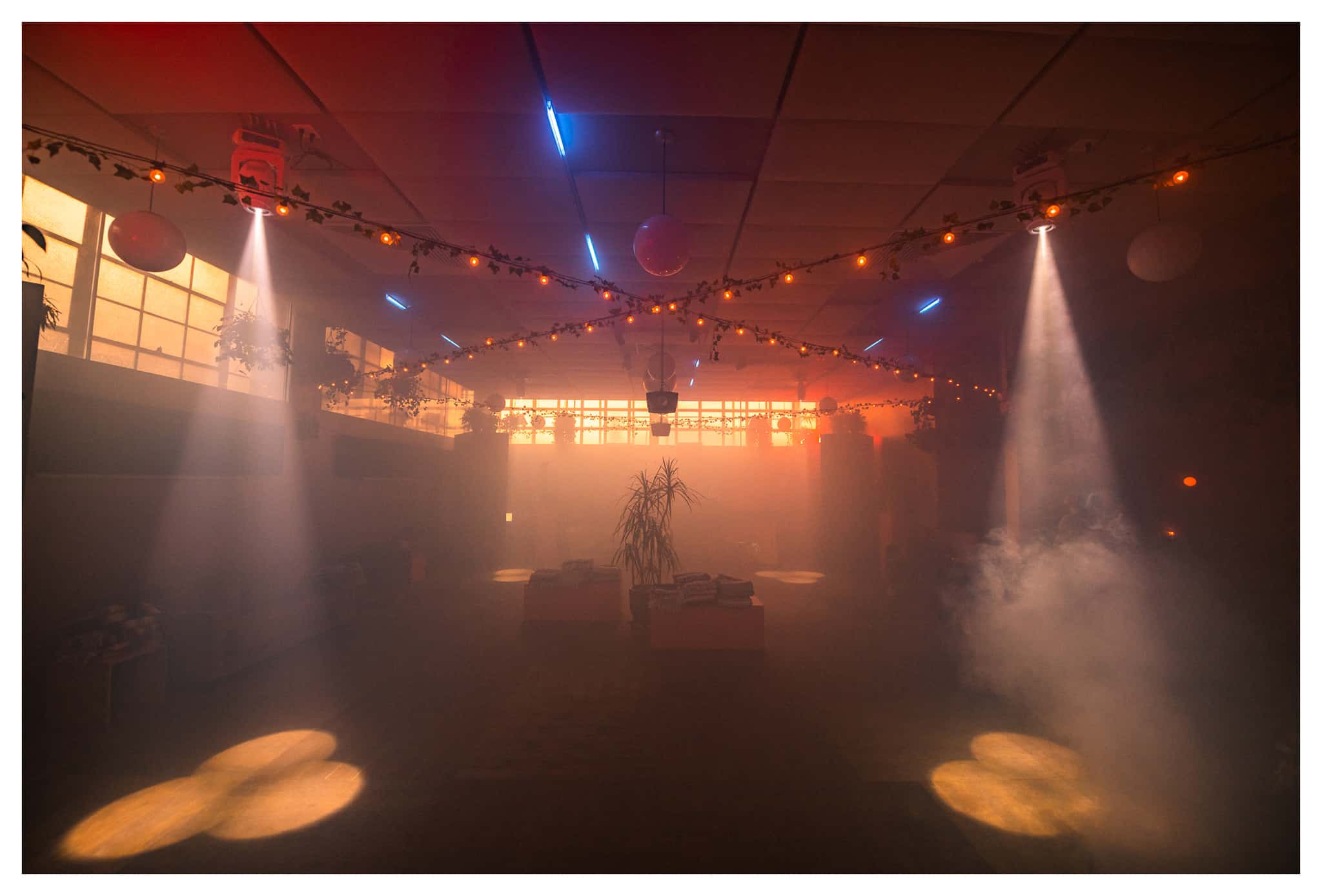 Photo by Julian Cassady