Happy holidayzzzzz. We're in the zone: the back yard has reached maximum coziness, the bar's cranking out hot drinks and the vibes inside are nice and tight. To make sure we get the most of the season, we've loaded up our December calendar with a bunch of dope functions, and at the end of it all we're going out with a serious banger (more on that later).
If you've got holiday shopping to do, and you feel like snubbing the Amazon overlords, stop by our back yard on the first four Saturdays of the month to check Ridgewood Market's pop-up holiday market. They've got cool, locally crafted stuff like handmade soaps, custom jewelry and DIY robot kits, and we've got a heated yurt, sauna and the aforementioned hot cocktails to keep you warm while you sift through it.
We've also got a few opportunities to warm up the brain this month. The good folks at Think Olio are coming over to explore the relationship between art and political turmoil, take a feminist look at the life and work of Freddie Mercury and discuss/roast all of the hit music from 2018 (look out, Posty). Also, on December 16th, Classic Album Sundays returns to unwrap another iconic platter: LCD Soundsystem's Sound of Silver.
If you're looking to expand your mind beyond all notion of space and time, we've got Planetarium for that. This month, residents Duane Harriott, Hypnotic Spa, Josh Dunn and Stud1nt will share the driving seat with Kowhi, Chung, Maraliz Campos and Preservation. That's every Thursday from 7pm to midnight.
If you've got your eyes on the dance floor, we've got a bananas lineup to make sure you lose track of time there, too. Joining our Friday night residents to serve all-over-the-map club heat, we've got Project Pablo, Galcher Lustwerk, Danny Krivit and DJ Duke. On Saturdays, Ambivalent, Via App, Mor Elian, Lauren Flax, Jasmine Infiti, Olga, Shyboi, Acemo, Xiorro and A Village Raid will help our residents rattle the stacks 'til sunup.
And in case you haven't heard: Sundays are back. We've got three resident parties holding us down each month — Mister Sunday, Adventures in Flight and Soul Summit — and when they're not doing their thing, we'll invite a few more of our other favorite deejays to take over. This month, we've got an all-day set from Gerd Janson and a cameo from Pittsburgh's Honcho.
Finally, 2018 is about to meet its maker, and we are sending it off in true Nowadays fashion. At 6pm on December 31st, we're kicking off a 30-plus-hour party. The function starts with a communal dinner, followed by a special NYE Planetarium, followed by a BIG party that's going to go until whenever o'clock a couple of days later. More information coming soon on the DJs for that one, but trust us when we tell you it's going to be heavy.
From all of us here at NADs to you and yours, thanks for making 2018 a great year. We can't wait to eat, drink, vibe, learn and dance our way into a new one together.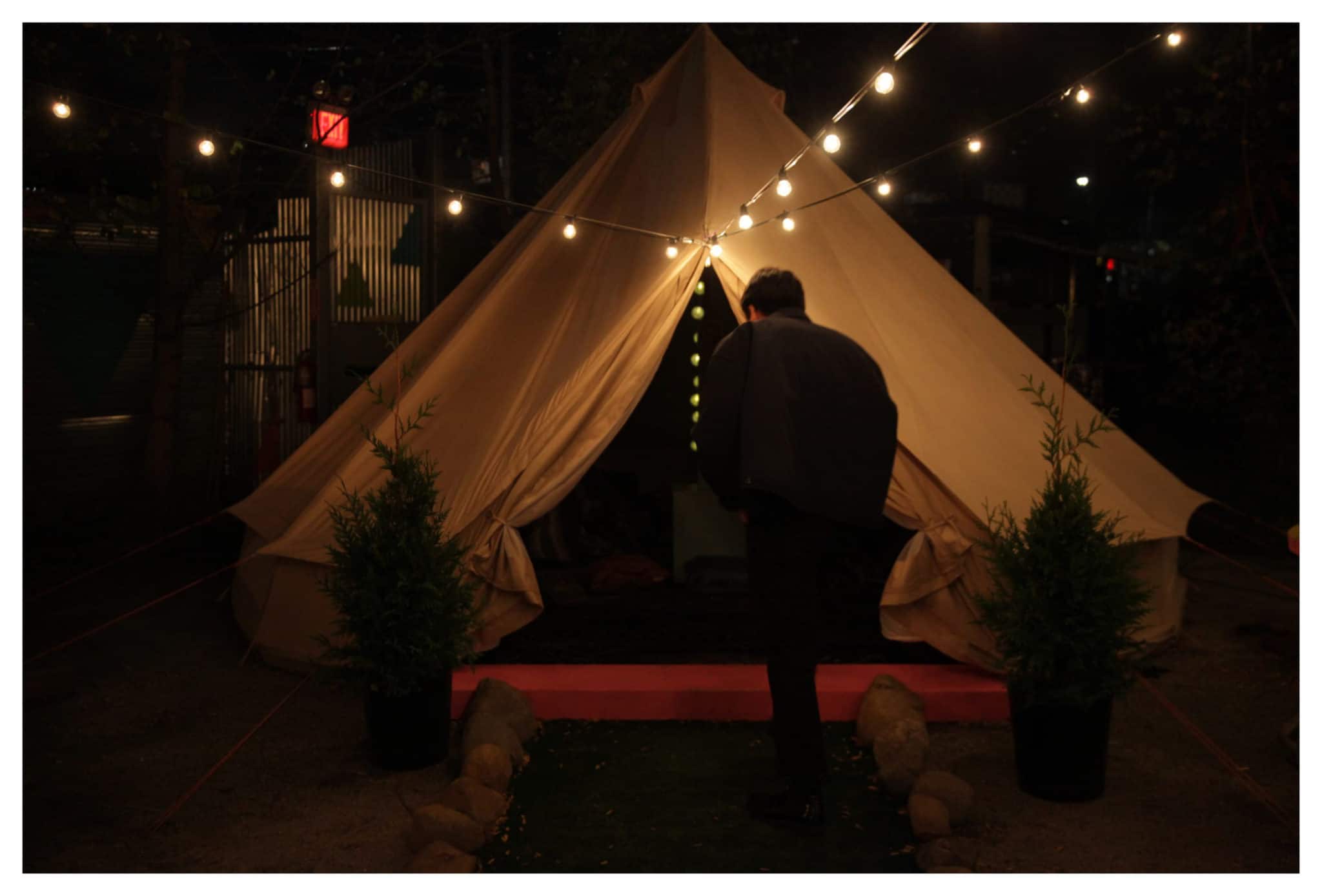 Photo by Cole Evelev
---


Tasty drinks, good food, great tunes and classic board games starting at 5pm Thursday and Friday, and 2pm on Saturdays. On Friday and Saturday evenings, we invite guest selectors to set the vibe indoors, and if you feel like heading outdoors, we've got fire pits, a heated yurt, tasty hot drinks and the one and only Hotbox Mobile Sauna out back.

Every Thursday from 7pm to midnight, we clear the floor between our speakers and host a hi-fi listening session. Selectors play everything from blissed-out ambient to pre-war blues, often with live performances by special guests woven throughout. Feel free to bring pillows, blankets, sleeping bags — whatever you need to get yourself comfortable and your mind lost in music.
Dec 06 – Stud1nt and a Special Guest
Dec 13 – Josh Dunn and Kohwi
Dec 20 – Hypnotic Spa, Chung and Maraliz Campos (live)
Dec 27 – Duane Harriott and DJ Preservation

It's party people in the house each and every Friday night down here. Strictly the cutest club vibes, top, top DJs and that real chugging, jacking, slamming body music coming out the speakers from 10pm until the dance is done.
Dec 07 – DJ Python and Project Pablo
Dec 14 – Eamon Harkin and Galcher Lustwerk
Dec 21 – Danny Krivit All Night
Dec 28 – Analog Soul and DJ Duke

Every Saturday night we spark up the strobes, unleash the fog machines and go in 'til morning. Techno, electro, EBM, psycho — whatever. If you like it hard, you'll probably love it here.
Dec 01 – Physical Therapy, Ambivalent and Via App
Dec 08 – Beta Librae and Mor Elian
Dec 15 – Lauren Flax, Jasmine Infiniti and Olga
Dec 22 – Shyboi, Acemo and Xiorro
Dec 29 – FNV and A Village Raid

We love a Sunday dance, so every week we invite one of our favorite parties to light it up from 3pm 'til 9pm. We've got seasonal drinks at the bar, our full menu available from the kitchen, fire pits blazing out back and selectors rocking on the indoor hi-fi all day long.
Dec 02 – Adventures in Flight with Douglas Sherman and Joey Llanos
Dec 09 – Mister Sunday Indoors with Gerd Janson All Day
Dec 16 – Honcho
Dec 23 – Mister Sunday Holiday Party
Dec 30 – Soul Summit

Dec 01, 08, 15, 22 – Ridgewood Market's Nowadays Outdoor Holiday Market
Dec 05 – Think Olio: Visitation – Strange Beauty in the Italian Renaissance
Dec 12 – Think Olio: Somebody to Love – A Feminist Reading of Freddie Mercury
Dec 16 – Classic Album Sundays: LCD Soundsystem's Sound of Silver
Dec 19 – Think Olio: The Roast of 2018 – (Semi) Immersive Listening to EVERYTHING from This Year
Dec 31 – Jan 1 – New Years: Nowadays Nonstop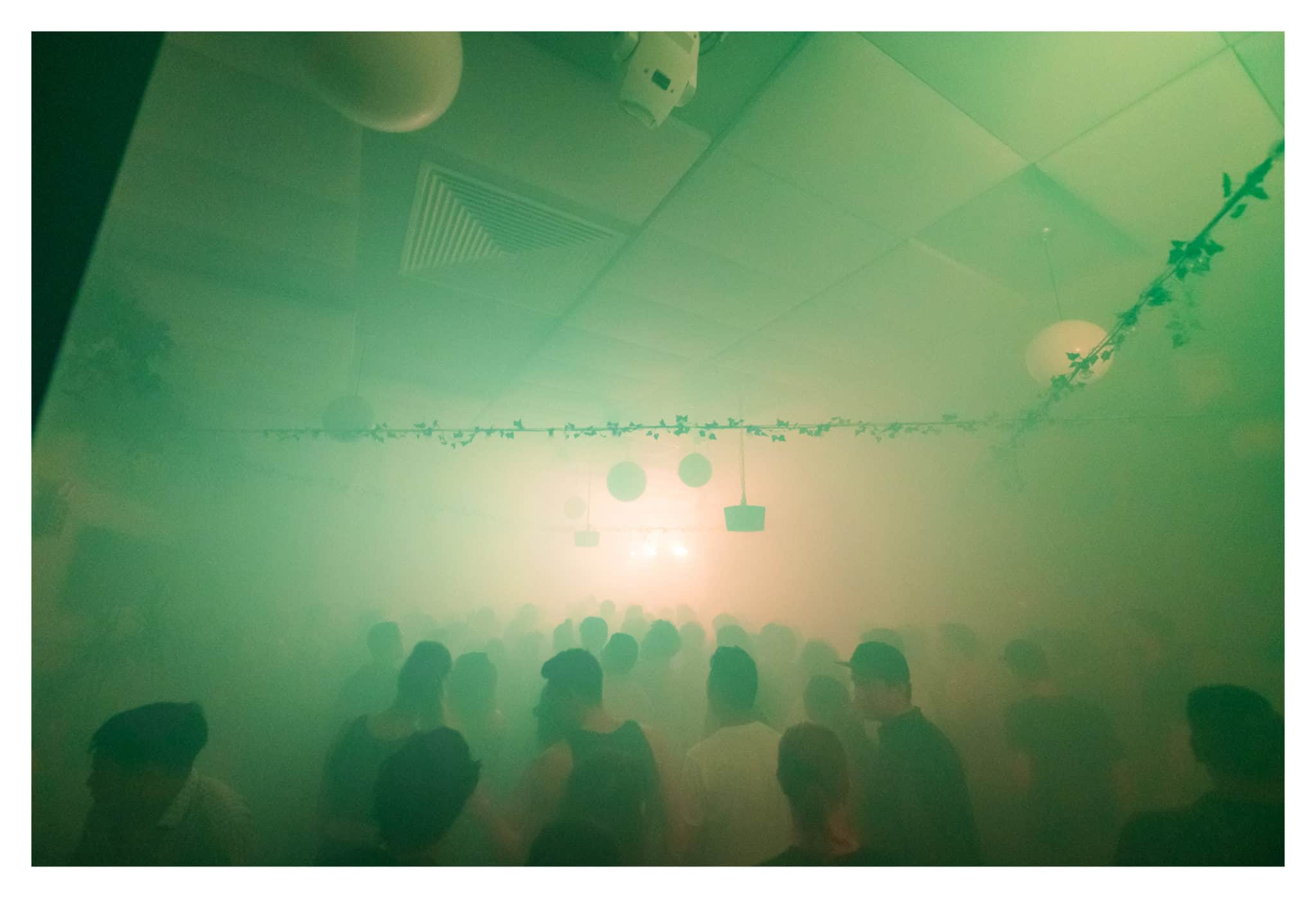 Photo by Julian Cassady
---

Visitation: Strange Beauty in the Italian Renaissance
Jacopo da Pontormo's Visitation recently arrived in New York for a temporary stay at the Morgan Library, and Think Olio isn't missing the opportunity. Using this enigmatic work as a focal point, art historian Ted Barrow looks at how art changes over time, and what it can teach us about the perseverance of beauty and ideas in the midst of political unrest. Dec 5th at 7:30pm / $15
Somebody to Love: A Feminist Reading of Freddie Mercury
In this class, professor Jamie Warren takes a look at how the inimitable Freddie Mercury defied norms of gender, sex and love, and steadfastly refused to conform to established concepts of identity. Calling on feminist theory and radical queer politics, she'll examine whether identity categories provide strength and solidarity, or foil the radical and creative possibilities of political life. Bound to rock you. Dec 12th at 7:30pm / $20
The Roast of 2018: (Semi) Immersive Listening to EVERYTHING from This Year
Composer and conductor Whitney George returns to our house for another listening session, but this time she's not exploring a single album, she's taking on an entire year. From Cardi B to Post Malone to BTS, she'll dig into everything that was hot in 2018. Where did it come from? Where is it going? What is going on in that video? Come grab a brew and analyze things that probably shouldn't be analyzed. Dec 19th at 7:30pm / $15

Ridgewood Market's Nowadays Outdoor Holiday Market
On each of the first four Saturdays of December, Ridgewood Market is bringing a cornucopia of cool wares to our backyard for an open-air bazaar. Stop in to shop vintage clothes, handmade soaps, DIY robot kits, vegan eats, custom jewelry and original art — all while sipping mulled wine and listening to good tunes. If you get a little chilly, duck into our heated yurt or kick back in the Hotbox mobile sauna for a bit and warm up. Dec 1st, 8th, 15th and 22nd from 2pm to 8pm / free

Classic Album Sundays: LCD Soundsystem's Sound of Silver
Barbie Bertisch and Paul Raffaele are back this month to take us deep into another incredible record. They'll give us the low down on LCD Soundsystem's 2007 Grammy nominee, Sound of Silver, at noon, then drop the needle at 1pm and let the music do the talking. They've also lined up a sweet giveaway of 33 ⅓ books (if you're not familiar, check 'em out — they're awesome), plus free tickets to the event. As always, we'll have food and drinks available at the bar, and our custom hi-fi will ensure there's not a bad seat in the house. Dec 16th at noon / $10 advance tickets, $12 at the door

Nowadays Nonstop
2018 is coming to an end and we're going hard in the paint. We've planned 30+ hours of revelry, including a communal dinner, a Planetarium session and an all-night-into-the-next-day-into-the-next-night party. We've signed up some of our favorite locals to help us go the distance, plus we've got a couple very special guests up our sleeve. Trust us, it's going to be a big one. Dec 31st – Jan 1st / $various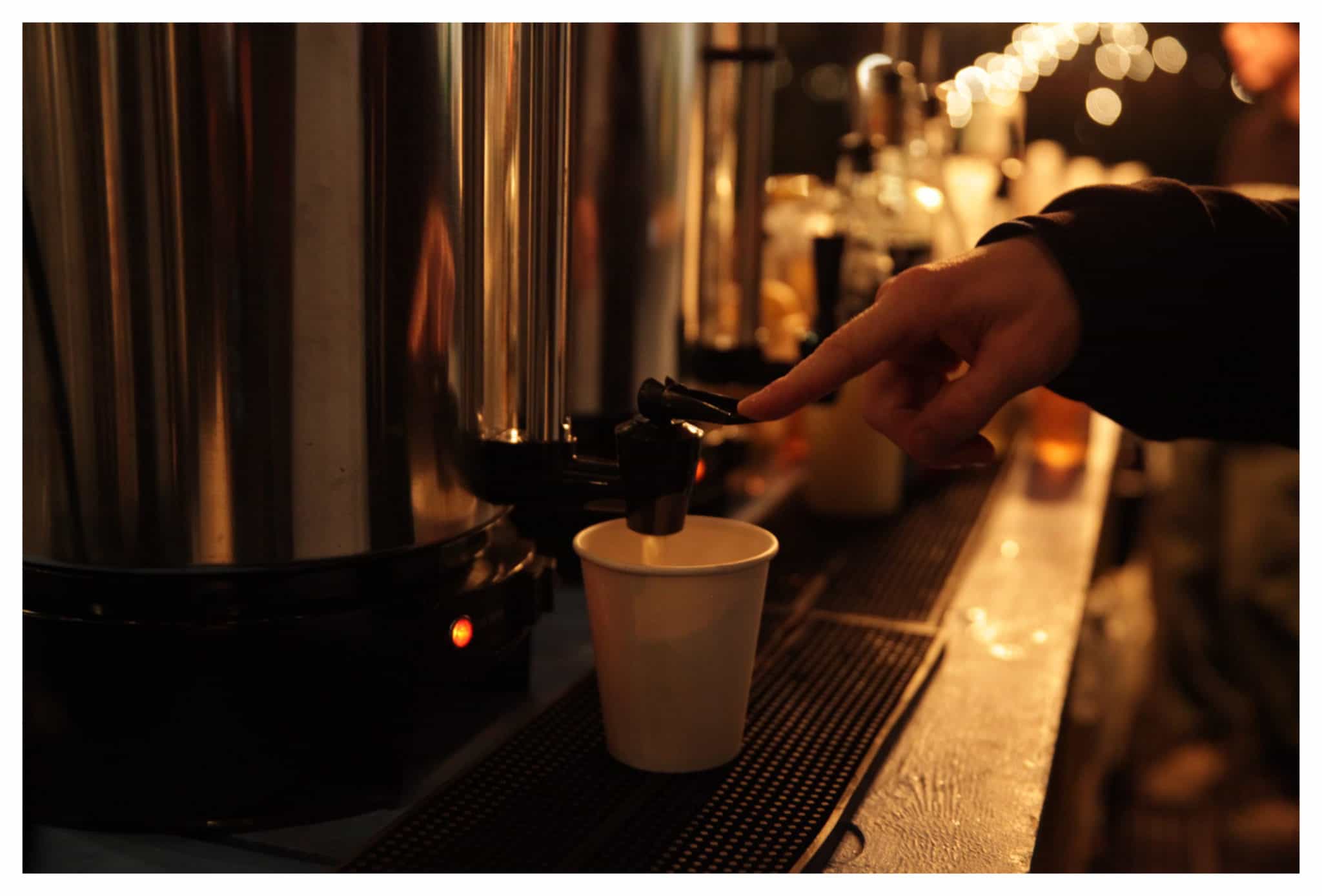 Photo by Cole Evelev